RETAIL SIGNAGE AND PROTECTIVE BARRIERS
WHAT DOES THIS LOOK LIKE

Keep office and store associates safe while interacting with the public. These products can communicate social distancing and hygiene guidelines while also offering a physical barrier and/or privacy screen. Ideal locations include grocery stores, pharmacies, medical offices, banks and other essential businesses.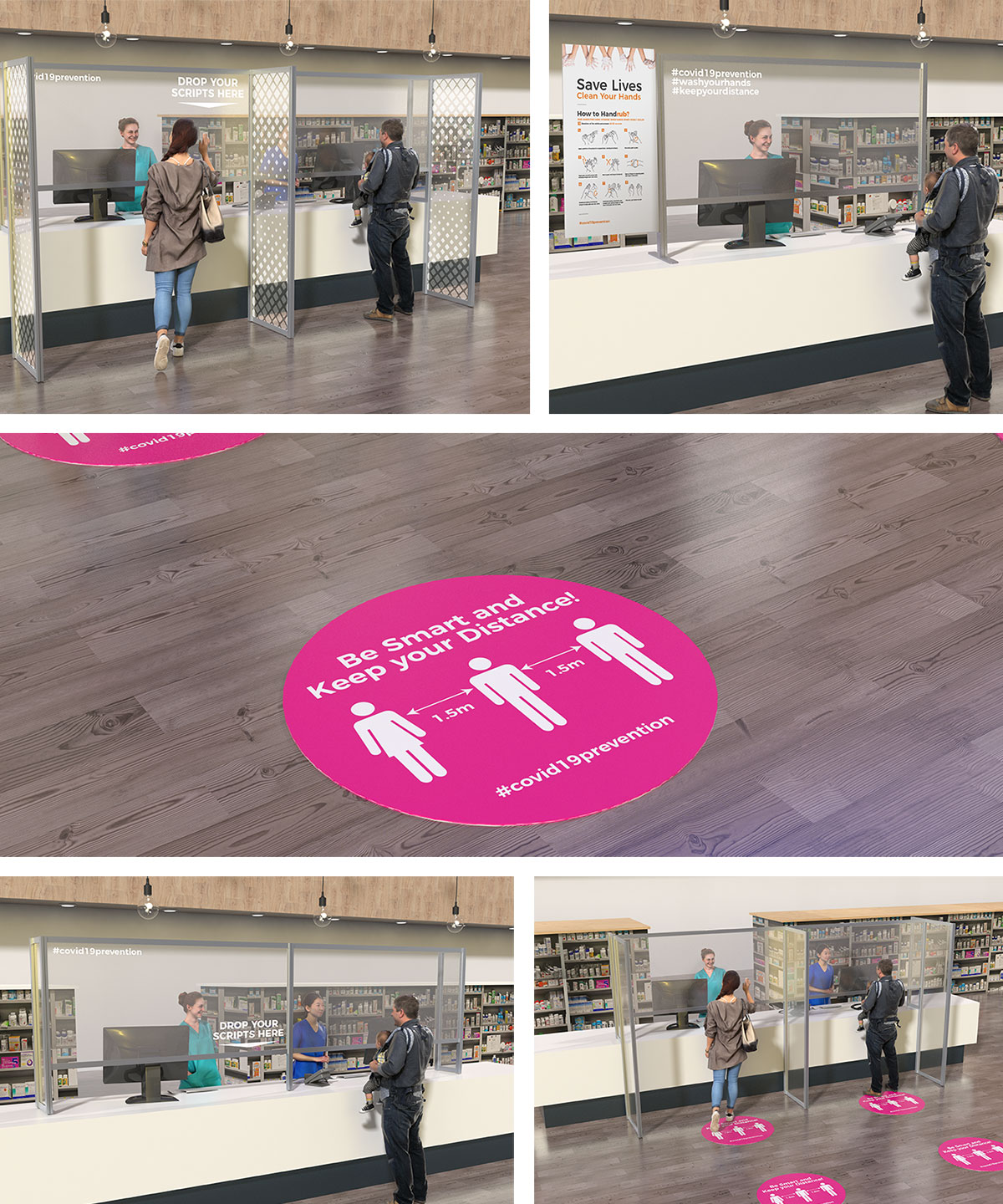 Custom Sanitizer Stations

When placed at the entrance of essential businesses, these hand sanitizer stations will prevent business associates and customers from transmitting pathogens from their hands to surrounding surfaces. Sanitizer stations can be branded and customized for any company or organization.