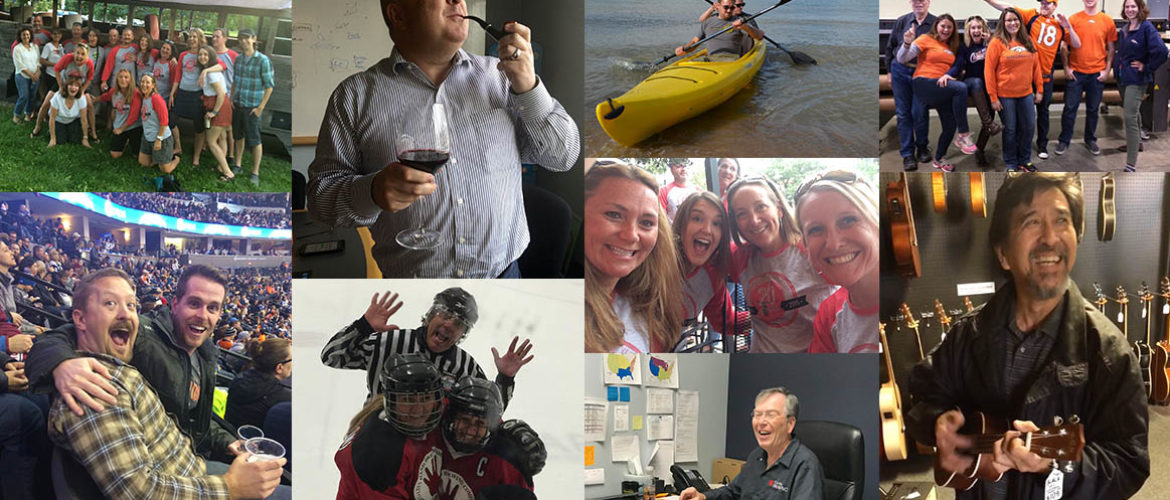 An End-of-Year Toast to Our Dedicated Staff
Global Imaging recently enjoyed our 21st holiday party. As always it was a lot of fun, and it brought me back to our 20th Anniversary party last year. It wasn't anything fancy or formal, just a great time. We rented a "hillbilly tour bus" with no windows, upholstered armchairs, and a couple buckets of beverages. For two hours, our humorous tour guide (she got funnier as the evening went on) told us history, ghost stories and little known facts about our beloved Boulder, Colorado. We then went to the famous Rio Grande Café for dinner, margaritas and a photo booth – and boy, did we get our money's worth at that booth! We all wore our fun 20-year anniversary raglan shirts and had a great time. It wasn't simply a celebration of 20 years in business, but a reminder about why we have done as well as we have. It's about the people and the culture Global provides.
Like all companies, we have had some hiccups over the years, but overall, Global employees stick around (over a third of our staff has been with Global for more than 10 years and the average between all of us from the newbies to the long timers is 8 years) because they know they are in a place where we have each other's back and the work they do matters. They know how their work affects each other and they don't want to let one another down. We invest in our team and they give that back to us every day.
The party was a great opportunity to pay tribute to those relationships. While I am passionate about the work I do at Global, I am fiercely dedicated to my internal customers – my staff. I loved celebrating them, and it was a great reminder to me that our success in terms of the products we sell and the numbers we achieve comes from the heart of our business: our people. And success measured in less concrete ways – satisfaction, being happy, feeling like we contribute, having fun – that is also a derivative of these amazing folks. Tara Lamb, President