THE GLOBAL PHILOSOPHY
Our business is founded on creating a human connection in this technological industry.
OUR REPUTATION. YOUR PROFIT.
Global Imaging has curated the best distributorships available so we can offer the finest products on the market to our customers: the innovative print shops. We have been able to develop these elite, exclusive distributorships because manufacturers know our high standards reflect well on them. Our reputation has been important to us from day one and we guard it closely with honesty, integrity and stellar customer service. With Global Imaging, our clients can be confident in their investments, because they know they are working with a reputable vendor who has secured the best product offerings available.
PARTNERSHIPS DRIVE DECISIONS.
Global Imaging is not just a grand format equipment vendor: We build relationships with our partners, help them identify the most cost effective tools for their business, and sharpen their competitive edge. Our customers benefit from our perpetual research for the best and most innovative products within the industry, our ROI analyses, and our dedication to knowing your business and helping you make the best decision to reach your goals. With Global Imaging, our clients know they're making highly educated buying decisions about the industry's best products – powered by more than 20 years of our deep understanding of this industry and our devotion to developing the best portfolio.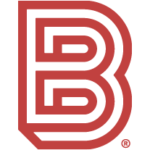 What really sets Global apart for us is how well they know our business. Not only do I feel comfortable involving them in big purchasing decisions, but they've become like an internal team member. They actually come to me with new market opportunities for us, things that really help us differentiate our offering. They are true, long-term partners.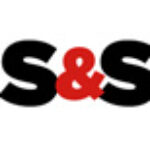 Global helps me make many of the critical decisions for equipment in my business. They know my company inside, and out. Global has a deep understanding of solutions in the market today. I bring them in on tough capital decisions because they have the broadest view on the industry overall. They're a powerful shortcut to the best solutions curated to meet my needs. Global is a true Partner for our company.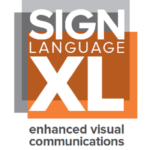 We see Global as our change agent manager in our relationship. It allows us to see new things, to develop new things to pay attention to, and it also opens up new markets for us to sell into. So by bringing in new technology, new solutions, new ideas, they allow us to be the change we need to be inside our own company.
WE ARE GLOBAL
If these folks don't make you want to work with Global, nothing will!

Yes, we sell some really cool stuff, but at the end of the day these human beings are what make us great. Maybe because we value relationships so deeply, we have selected a team of people who we really like (and believe you will too).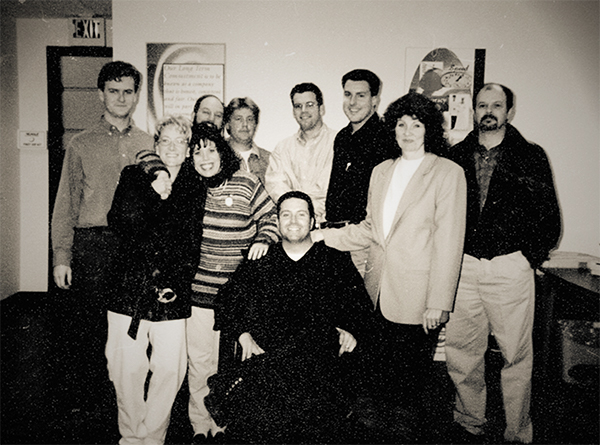 HOW IT BEGAN
Back in 1995, Tara Giffin and Greg Lamb worked together at a small photo finisher in Boulder, Colorado. Spurred by the changes they were witnessing as the imaging industry trended away from conventional image capture and output to cutting-edge digital equipment, they launched Global Imaging as a reseller for digital printer supplies.
As this shift to digital gained momentum, Greg and Tara quickly saw a need to educate customers. They brought on new distributorships to serve their customers and were soon selling film recorders, drum scanners and the earliest iterations of wide format printers. Over time, the scanners gave way to digital camera backs and with their shared background in photography and photofinishing they became one of the country's largest digital camera resellers and rental houses – while the wide format printer industry continued to expand. Fast forward to today and we see a company founded on the desire to identify and fill market gaps with the willingness to continuously evolve.
MILESTONES OF INNOVATION
1995
Global Printer Supplies is founded as a supplier of consumable for digital printers; Housed in a 250 square foot office.
1997
GPS is changed to Global Imaging to better capture the complete imaging solution provided; First demo room was opened.
2001
Global Imaging becomes the first company in the US to distribute a printer with UV Curable technology.
2003
Expansion and growth necessitate a move to new headquarters in Louiseville, CO and 6000 sq. feet of office and demo space.
2006
Global Imaging becomes the country's top EFI VUTEk distributor, Holds that position for 4 years.
2009
Global Garage is founded.
2010
Panoply Finance and Panoply Supplies are founded; Global Garage launches Parts Depot.
2011
Printer Evolution is Founded.
2012
Global Imaging opens Workflow Studio, a 6500 sq. ft. demonstration showroom emulating a grand format workflow from prepress to finishing.
2014
The addition of Impulsa sewing machine systems and REXframe fabric framing system further Global's commitment to digital textile printing.
2016
Durst Image Technology invites Global Imaging to be their exclusive U.S Distributor, effectively doubling the Durst salesforce and reinforcing the strength of Global's state-of-the-art product portfolio.
NOW Over 20 years later, Global has grown from a startup with three employees to a nationally recognized family of brands and over $20 million in annual revenue. We have become the leading integrator of wide and grand format printers and supplies, one thet is known for building strong industry partnerships.