GLOBAL INSIGHT ROI REPORTING
With an important purchase of capital equipment like a grand format printer or digital flatbed printer, shop owners are not only investing for now, but also for the future of their business. Our assessment algorithms identify the best finance strategies, compare competitive products and provide a realistic return on investment for your business so you are fully empowered to invest.
When making a big investment like this, you must evaluate your needs on several levels:
Do you have the current volume and demand needed to support this capital equipment purchase?
Or do you have confidence it will come with your investment in new equipment?
Do you have the space and infrastructure in place to bring in this equipment?
Does a growing customer base exist to support your long-term business goals?
A comprehensive ROI on your investment should take into account such factors as:
labor
rent allocation (real estate needed for equipment footprint)
income expectation based on average selling price per square foot
monthly production in square feet
average working days per month
average production
speed in square feet per hour
number of shifts
daily production and maintenance
cost of ownership
material waste
Global Insight ROI Reporting examines all of these factors as well as the total cost of owning an industrial grand format printer over the term of the loan or the lease including training, sales and marketing, ink and a long-term maintenance program.
FINANCE EQUIPMENT
Funding options for the wide and grand format printing industries.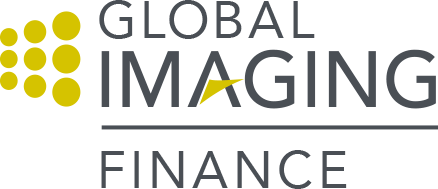 Once the decision has been made to invest in grand format equipment, you need to determine what the best financing decision for your business model is : paying cash, leasing, or getting a loan through a bank, equipment finance specialist or other lending institution. Our financing arm, Global Imaging Finance, can help turn your grand format dreams into reality. We only lease into the grand format industry and understand the lifecycle and end of lease residual value. We have partners who can help you sell your used grand format print equipment and roll your lease into a new piece of equipment. We also offer convenience and speed:
100% financing including equipment, services and installation
Incredibly competitive rates for qualified customers
Easy one page application
Quick 24 hour turnaround time
FIELD SERVICES
When you partner with Global, you can expect excellent service before and after the sale. Our engineers and field technicians offer onsite training in grand format applications, maintenance, installation, and retraining, to get you up to speed and keep driving your success for the life of the equipment.
BUY OR SELL USED EQUIPMENT
Global Garage: The premier marketplace for used grand format equipment. There is a genuine and growing need for owners of quality used grand format printer equipment to receive top dollar for it as they upgrade their technologies in a rapidly evolving industry. Others want to purchase equipment but aren't ready to pay new equipment prices. This is where Global Garage comes in.
POST-SALES
TECHNICAL SUPPORT
Inevitably, there will be a need for repairs and service on any grand format printing equipment. We offer many approaches to support that get you up and running as quickly as possible, including software with a customized login for your staff to use for training, troubleshooting and diagnostic photos and videos.
If and when you need support, we start with phone, FaceTime or Skype diagnostics. This is the fastest and most effective way to pinpoint a problem. From there we may be able to walk you through real-time repairs or, if needed, overnight parts to you that can be installed with our remote help. If we cannot quickly and effectively resolve your problem using these approaches, one of our field engineers will resolve your problem onsite.