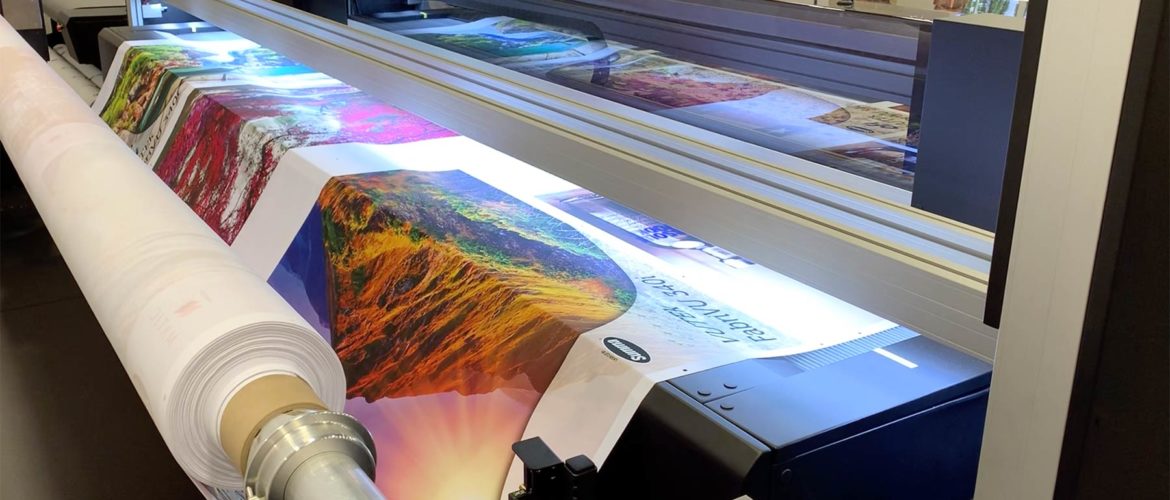 Digital Cutters For Wide Format Printing Companies
One of the most important considerations for any sign and graphics business comes in deciding which machines to invest in for the shop. Factors like reducing project completion times, managing employee workloads and increasing design capabilities are all part of this important decision. Cutting and finishing are two steps in a production workflow that are just as important as printing, and evaluating equipment to fulfill these tasks is just as significant. A sign and graphics shop might own several types of cutters, or even just one, depending on the types of jobs that come through the door.
These are the four primary types of digital cutters for wide format printing companies:
Vinyl Cutters
CNC Routers
Laser Cutters
Flatbed Cutters
Today we'd like to break down the strengths and drawbacks of each type so you can evaluate which solution best fits your needs today and gets you closer to future goals.
Vinyl Cutters
If your shop creates a lot of vinyl lettering or decals, investing in a dedicated vinyl cutter (also called a vinyl plotter) might be a wise decision. These devices process roll-fed materials like paper, vinyl and paint mask and are capable of cutting or drawing intricate designs at high speeds. Wide format companies will be limited by their maximum cutting width though, which typically ranges from 15" to 64".
CNC Routers
The biggest draw of CNC routers is their ability to process an incredible range of substrates and produce exact, repeatable results every time. Digital cutters like CNC routers operate on the same principles as a milling machine. The exception is it can handle a variety of materials. They can tackle heavy-duty cutting and routing projects using wood, composite materials, acrylic and many types of metals. The same machine could also be configured to process thinner or more delicate materials like foam or plastic, and could even handle ADA-compliant signage with braille beads.
While a CNC router allows for so much versatility in custom fabrication environments, a business might be limited by their inability to process flexible materials like vinyl and fabric.
Laser Cutters
Just as a CNC router can create a wealth of design opportunities in custom fabrication, a laser cutter can open up even more avenues to broaden your product offerings. A laser can tackle a wide variety of materials including wood, acrylics, fabric, metal, paper and much more. A laser cutter can also handle engraving tasks, further contributing to its value for design businesses. The biggest advantages to a laser cutter include extreme precision, fast processing of jobs and impressive flexibility in the materials it can process. There is one drawback worth mentioning here, and that is power consumption. Laser cutters require high power inputs, and you may experience larger utility bills after adding one. However if you find yourself outsourcing laser cutting or engraving projects regularly, then it is absolutely time to bring it in house.
Flatbed Cutters
Of all digital cutters, the most productive type for most shops is a flatbed cutter. From flexible to rigid materials, a flatbed cutter can handle an impressive array of projects. Aside from flexibility, flatbed cutters also come in the widest range of sizes among the digital cutters previously mentioned. This means if you're tight on space or need to tackle larger projects, there is a table size to match your intended use.
But even with all its versatility, there are two drawbacks to using a flatbed cutter when cutting fabric specifically: cleanliness and consumable parts. Flatbed cutters can handle almost anything you throw at them, but they often get dirty in the process. If you want to cut a clean fabric graphic after routing acrylic, for example, you'll have some cleanup to do first.
Then there's the blade. After several uses, a blade will begin to get dull and the edges of your fabric will start to fray. Blades aren't terribly expensive, but that's just one more long term operating expense that could potentially be avoided. Having a laser cutter like the Summa L Series that is solely dedicated to fabric production is one solution to both of these drawbacks.
Digital Cutters – How To Get Started
We recommend a Kongsberg cutting table as the perfect place to start. It is fully capable of fulfilling all your current cutting needs until you decide to diversify your solutions down the road.
If you're still not sure which digital cutter is best for your needs, Global Imaging is here to help. Whether it is a preowned Kongsberg from the Global Garage or a brand new Summa L Series. We can analyze your business goals and production requirements to match you with the best digital cutter for your shop. Contact us today to get started.
---