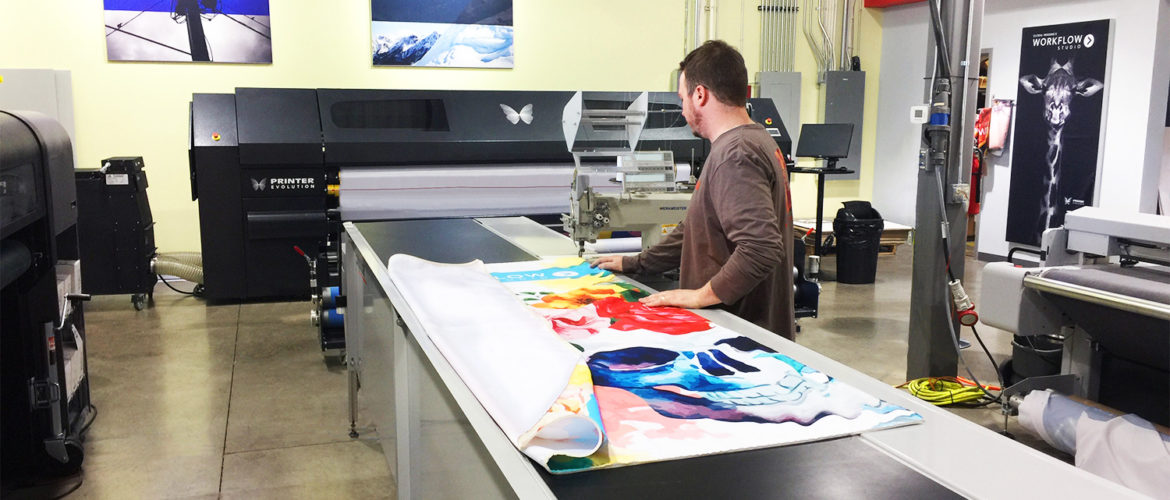 Your Fabric Finishing Department: How to hire and train your dream team
Our Technical Services Manager, Leslie Herrmann, talks about how to get your fabric finishing team geared for success.
What to look for in a new sewing operator
When you're hiring a new sewing operator, looking for people who are good with their hands is a great place to start. Hobbies or skills that require dexterity, like woodworking or welding, would prepare someone for the intricacies of sewing. Technical savvy also is helpful. Sewing machines sometimes require fine-tuning, so someone who works with electronics or machines could be a good fit.
One of the more surprising aspects in hiring a sewing operator is that sewing experience isn't necessary. I've trained people with and without sewing experience, and people of both levels are able to become successful sewing operators. Those who do have sewing experience will tend to pick up how to hold the material a lot faster, but because the skills are teachable and people with sewing experience are hard to find, you shouldn't limit your pool to those with prior experience. The aptitude for this type of work is the more important factor.
Get your team members comfortable with a new skill
I often hear that print production companies are intimidated by the prospect of fabric finishing. While fabric printing is in their wheelhouse, the finishing side feels like a whole new department which can be daunting. When we train our customers, we make sure to take the time to work with them and get them comfortable on the various finishing devices. Our trainers demonstrate just once before letting people get hands-on. Once they start using these devices, whether a cutter, sewing machine, or framing system, their confidence builds quickly. *More on our training services here.
One of the biggest fears is damaging the printed graphic because it took a lot of work to produce. I always tell people to start with scrap fabric and get comfortable with that first. Once someone produces a good result on a few scrap pieces they'll have the confidence to work on printed projects. With a little bit of practice, all the steps involved in finishing become easy, and a great way to add value to your services.
Understanding the fabric
For a lot of production people, one of the most unsettling parts of the finishing process is worrying whether the fabric will shrink or stretch. Trying to figure out the science of it isn't necessary. If it's slightly over- or undersized, once it's in the frame it will look good either way.
One of the ways to help overcome this fear is to familiarize your team members with different fabrics. Once they feel the fabrics and test their stretch capacities it will give them more confidence in understanding the physical qualities of the fabric and how it will react to the finishing.
Fabric is forgiving, so it doesn't have to be absolutely perfect. While diving in can be scary, the best way to set a team up for success is to do just that.