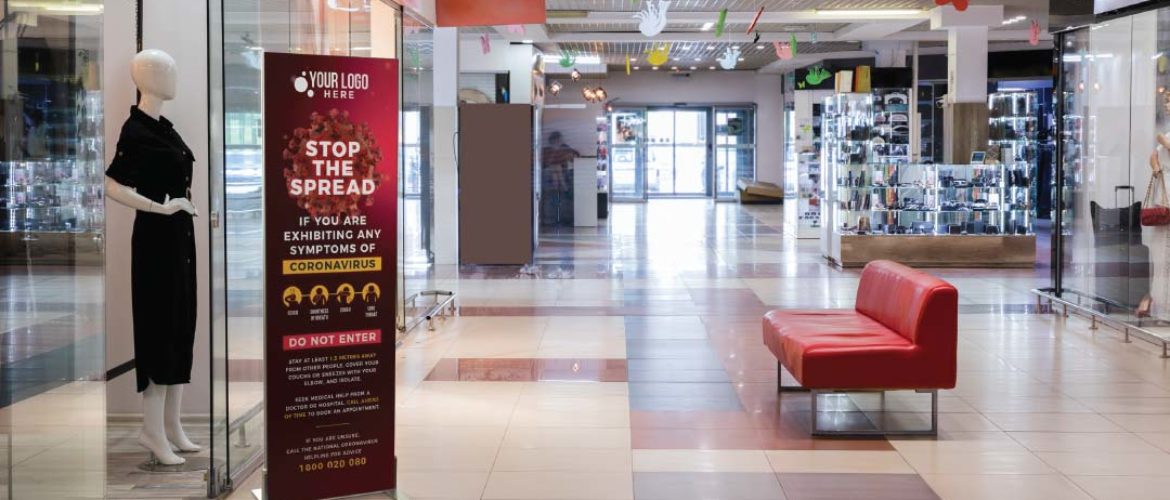 Six products all sign shops should be selling to retailers
Earning business from nonessential retailers
Regardless of whether your company already prints for the retail sector, now might be the perfect time to reach out to store owners and managers in your area. Retailers all over the country are working to reopen under new and sometimes challenging state and local guidelines. Some companies are making changes that go above and beyond these guidelines with the hope that offering a safer customer experience will offer their patrons a more relaxed experience and ultimately increase foot traffic in their stores. There are six products all sign shops should be selling to these retailers.
What changes are retailers making?
In a recent article from Business Insider, several nationwide retailers shared the changes they're making in order to reopen their stores as safely and successfully as possible. All nine of the retailers – including Nordstrom, REI, Best Buy, Kohl's, Macy's and others – plan on adding tangible elements that sign shops and print providers can offer:
Acrylic barriers (also known as sneeze guards) at registers
Signage for curbside pickup and returns
Signage to communicate safety guidelines and social distancing reminders
Hand sanitizer stations in entrances and high-traffic areas
Floor decals with navigation, social distancing, and safety guidelines
Welcome stations at entrances to distribute masks and sanitizer
What you need to start selling
So, how do you get started offering these products to retailers? We're glad you asked. All you need is a framing system, a printer, and some material to print on. We can help with all three.
If you've never worked with an SEG framing system before, REXframe is the ideal system to produce the above sign products to sell to retailers. The strong, lightweight aluminum extrusions can be used for countertop sneeze guards, freestanding fabric signage, or more complex jobs like the sanitizer and welcome stations mentioned above.
Its versatility and ease-of-use make it the perfect solution for countless applications, whether temporary or permanent fixtures, that need to be strong and stable. The graphics can be updated and changed out easily so that you have an ongoing revenue stream as retailers need to keep their graphics fresh, clean and seasonal.
We can also help you find the right printer and materials for the job, too. Whether you need a UV curable press or a digital textile printer depends on the work you intend to do, but we can help you with both. We can even help you find a used printer if that's what is best for your business.
Contact us to get started so you can be part of reopening our economy.