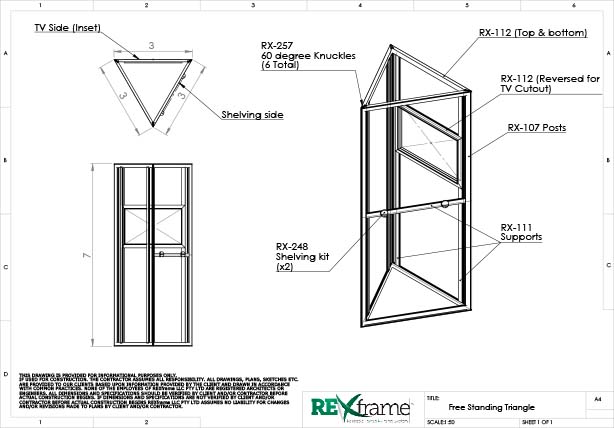 MORE THAN JUST GRAPHICS
Television monitors add interactive capabilities and shelving can be added to display physical product. This standing triangular prism with shelving can be constructed with the following components:
RX-112 [Wide Single-Sided]
RX-107 [Corner Posts]
RX-257 [60 Degree Knuckle]
RX-248 [Magnetic Shelf]

SEG DISPLAYS
CUSTOM STRUCTURES
Full retail environments, office structures, interactive settings and physical product displays are all possible with our SEG solutions. Our experienced team can help you realize your creative ideas.
REXWALL ROOMS
Using REXframe components, you can creatively customize an entire office, build conference rooms and create trade show booths with soft fabrics and different images in every room. The imagery can easily be updated for every event or season and can be fitted with functional add-on's like television mounts and shelving.