Global Imaging is the premier U.S. distributor for grand format equipment and supplies. We focus on leading edge products that bring margin and innovation to our customers' businesses. Instead of offering the widest range of grand format printing products on the market, we focus on selecting the best. Our team of technology experts is constantly on the lookout for the next important development in workflow evolution. The strength of our recommendations is the bedrock of our business – and we are devoted to curating the best possible product portfolio for our customers.
DEMOS & TRAINING
Partnering with Global Imaging comes with many benefits, including tailored training and product demonstrations on some of the best grand format printing equipment on the market.
GRAND FORMAT EQUIPMENT AND SOFTWARE DEMONSTRATIONS
There is simply no better way to make an educated decision about a potential purchase than a one-on-one demo. We can facilitate hardware and software demos virtually or in person at one of our many reference sites. Whether you're adding new capabilities, looking at the latest and greatest offerings, entering a new market, or choosing new workflow automation software to ramp up your efficiency, Global Imaging can help you get the education you need to make the most informed decision possible for your business goals.
EQUIPMENT PRE-TRAINING
Take advantage of our basic online application training before your equipment is installed.By getting a head start on some of the basics beforehand, your operators can take a deeper dive into a full training program when your equipment arrives at your facility. Schedule a pre-training session on any of our hardware or software products. We tailor the training to focus on the specific applications, integrations and outcomes you need. This has proven to be extremely effective for the quickest uptime from delivery to billable production.
RETRAINING ON GRAND FORMAT PRINTING EQUIPMENT
A well trained operator not only knows how to run a piece of equipment for the best color output and productivity, but should also know how to care for it on a regular basis. If you have new members on your production team or your current production staff just needs to brush up on their skills, we can help! Our specialists can get your new operators up to speed or dive deeper with your existing staff to build on their production and maintenance expertise.
More than just a distributor.
SERVICES
Our top priority is making sure our customers not only have the grand format equipment they need to produce their product, but also the guidance before the sale to choose the right equipment for their workflow and the training (and re-training) and support after the sale to make the most of their investment. Whether you're looking for consultative business advice, workflow optimization, ways to address new challenges, or simply want to procure the best equipment for your shop, Global Imaging is Your Grand Format Solutions Company.
Read more about Global Insight ROI Reporting, financing options, buying or selling used printing equipment, alternative inks, training, preventative maintenance, and technical support.

VIEW SERVICES
RECENT POSTS
March 9, 2023

January 18, 2022

August 4, 2021

June 16, 2020

January 13, 2020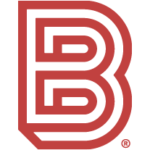 What really sets Global apart for us is how well they know our business. Not only do I feel comfortable involving them in big purchasing decisions, but they've become like an internal team member. They actually come to me with new market opportunities for us, things that really help us differentiate our offering. They are true, long-term partners.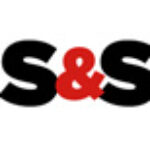 Global helps me make many of the critical decisions for equipment in my business. They know my company inside, and out. Global has a deep understanding of solutions in the market today. I bring them in on tough capital decisions because they have the broadest view on the industry overall. They're a powerful shortcut to the best solutions curated to meet my needs. Global is a true Partner for our company.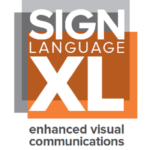 We see Global as our change agent manager in our relationship. It allows us to see new things, to develop new things to pay attention to, and it also opens up new markets for us to sell into. So by bringing in new technology, new solutions, new ideas, they allow us to be the change we need to be inside our own company.