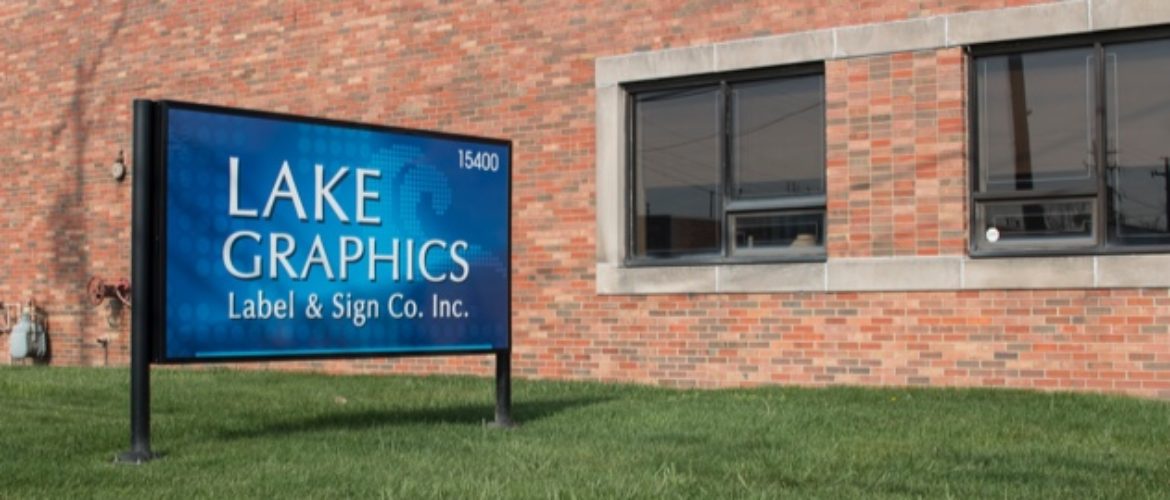 Lake Graphics Enters Digital Textile Printing with Durst Rhotex 325
Great Equipment Is the Backbone of a Great Reputation
Print Service Providers know that their reputation for quality, service, and fulfillment depends to a large extent on having the most reliable equipment. That's why Lake Graphics, Label & Sign owner Mark Tangry decided to go directly to the best when he entered the fabric business, with a Durst Rhotex 325.
"The people at Global Imaging opened my eyes to what our business could be like if we only settled for the best. I feel confident that I have true partners to help me be successful."
Lake Graphics, Label & Sign Company
Owner Mark Tangry brings more than 25 years of corporate experience in sales and marketing for film materials and pressure sensitive materials, having worked for some of the largest names in the coating industry. Mr. Tangry also owned and operated a container decoration business that offered screen printing, dry offset, and shrink-sleeve application as well as pressure sensitive labels, which is still thriving today. He launched LGLS in 2009 as a vehicle wrap business and has expanded to serve a range of clients, such as multinational industrial manufacturers of medical equipment and industrial tools, retail furniture stores with over 50 locations, convenience store chains with over 300 locations, and a nationwide jewelry store chain.
LGLS Equipment
With all his experience, Mr. Tangry quickly realized LGLS could be a more robust company with greater customer offerings if he aligned his vehicle wrap company with his label and press background. The company's current equipment includes 2 Xeikon digital label presses, a Vutek 3250 LX Pro UV machine, a Zünd G3 3XL 3200 cutting table, and a new Durst Rhotex 325 dye sub printer with Monti-Antonio heat calender. They have also added finishing equipment including a serger machine and the Impulsa Synchromatic for SEG graphics and banners.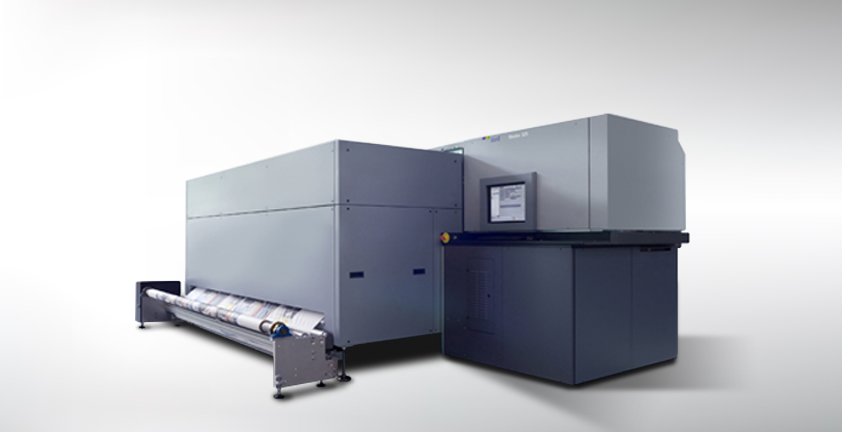 An All-Digital Strategy
Says Mr. Tangry, "Our strategy from Day 1 was to be all digital. We really feel that digital will continue to make significant gains in productivity, and that is proving to be true. We also felt that our best client opportunity was to focus on large jobs for other printers and for the trade. Flexo label printers, offset printers, sign shops, print brokers, marketing firms and advertising agencies are really our sweet spot.
Through these clients, we print for large national retail chains, all the way down to yard signs for local sign shops. We print monthly promotions for nationwide highway truck service centers, as well as retail furniture companies, so we cover the spectrum. We always say 'Anything for windows, walls, floors and doors.' We even do polycarbonate signs in cut vinyl for backlit graphics. Our national clients have also driven us to become proficient at fulfillment, too. It's not unusual for us to ship to 100 or 200 locations across the country every week. On the label side of our business, we cover the gamut from durable labels for outdoor use to microbrew beer labels, wine and spirits, food and other industrial applications."
The Inspiration for Fabric
"Fabric is the next logical growth area for our business. You can't ignore the growth numbers in this market: For some of the larger national clients that we serve, the annual savings on shipping folded-up fabric graphics in a small mailing envelope versus large, foam-core signs in boxes is astronomical. We are also seeing many opportunities in fabric beyond just display. Clients are also interested in sound-absorbing partitions and the ability to customize office environments."
LGLS Goals for Fabric
"Most of our clients don't know us for this fabric, so we aren't top of mind yet. A real differentiation for us is that we print pressure sensitive roll labels, wide format digital and dye sub fabrics, which allows us to offer a full complement of products, a one stop shop, along with the fulfillment services. Our goal for fabric is to have it be an equal or very significant part of our "three-legged stool" of labels, wide format graphics, and fabric displays. When we are busy in all three areas, we will know we are on the correct path."
Future Investment Goals
"Our future investments include moving into inkjet for labels as well as a more sophisticated, higher output press for wide format that can run unattended – to support higher output and quality at a lower cost."
Why Choose the Durst Rhotex 325 for Your First Entry into Fabric?
"The decision was not an easy one, especially with it being a new market for us, but it is consistent with our strategy of making our wholesale customers look great by delivering excellent quality, excellent service, and the ability to take orders of any size. We produce on a very tight deadline to meet the client expectations and then do the fulfillment and ship on schedule to coincide with regional promotions.
We don't have the luxury of farming anything out since we are the ones customers look to for that. Purchasing a smaller, slower, and lower quality system just wouldn't have been consistent with what customers look to us for and expect from us. The Durst was a logical choice, and they have been an excellent company to work with. The person who runs our fabric finishing department has a background in fashion and can design custom work for our clients. It took a few months to get comfortable with the new system, but we are really good at cranking out beautiful, high volume work in a very short amount of time now. We couldn't have done it with a different investment."


"Our credibility in the market depends on our ability to deliver the best solution, on time, and at a competitive price. I believe our partners Durst and Global Imaging were the best way for us to achieve those qualities in a new market."
---
Related Content
Mark Tangry talks about his experience at one of Global Imaging's Workflow Studio VIP Events and how it led him to purchase a suite of digital textile printing equipment, including a Durst Rhotex, Monti Antonio and Impulsa sewing system.